next life, Dreaming
"next life,
Dreaming"
is a practice in surrendering, in process/ing, in trying to stay present amidst so much grief, in dreaming new lives.
"If you surrendered to the air, you could ride it" Toni Morrison

weaving/dreaming/creative direction: coralys carter
film creation/direction: jules robin feeney
dancer: jeanne feeney
thought partners: jules feeney and brittany jurene camacho
This project was created while in residence for Nobody's Fashion Week at Flux Factory, Queens NY and would not have come to fruition without the support of Lexy Ho-Tai, Jaime Iglehart, Dew Igworia and Johanna Schwab.
I wove these skins in early lockdown, March-May 2020 in Bedford Stuyvesant, Brooklyn. I carried these skins with me, continuing to work on them on my cross-country drive to Oakland Ca, to Santa Cruz, and to Washington state when evacuating wildfires.
Jules and I played with the skins on Lake Wenatchee and Jeanne danced with the skins in the ashes when we returned to Bonny Doon California.
These photos show the exhibition at Flux Factory in October 2020 that this project culminated in.
The skin, triple woven nylon monofilament, was suspended in air. The video projects that Jules, Jeanne, and I made were projected onto and through this skin. The skin interrupted the projection, shadow merging with moving image. There were ashes from the wildfires in Bonny Doon scattered beneath the suspended skin.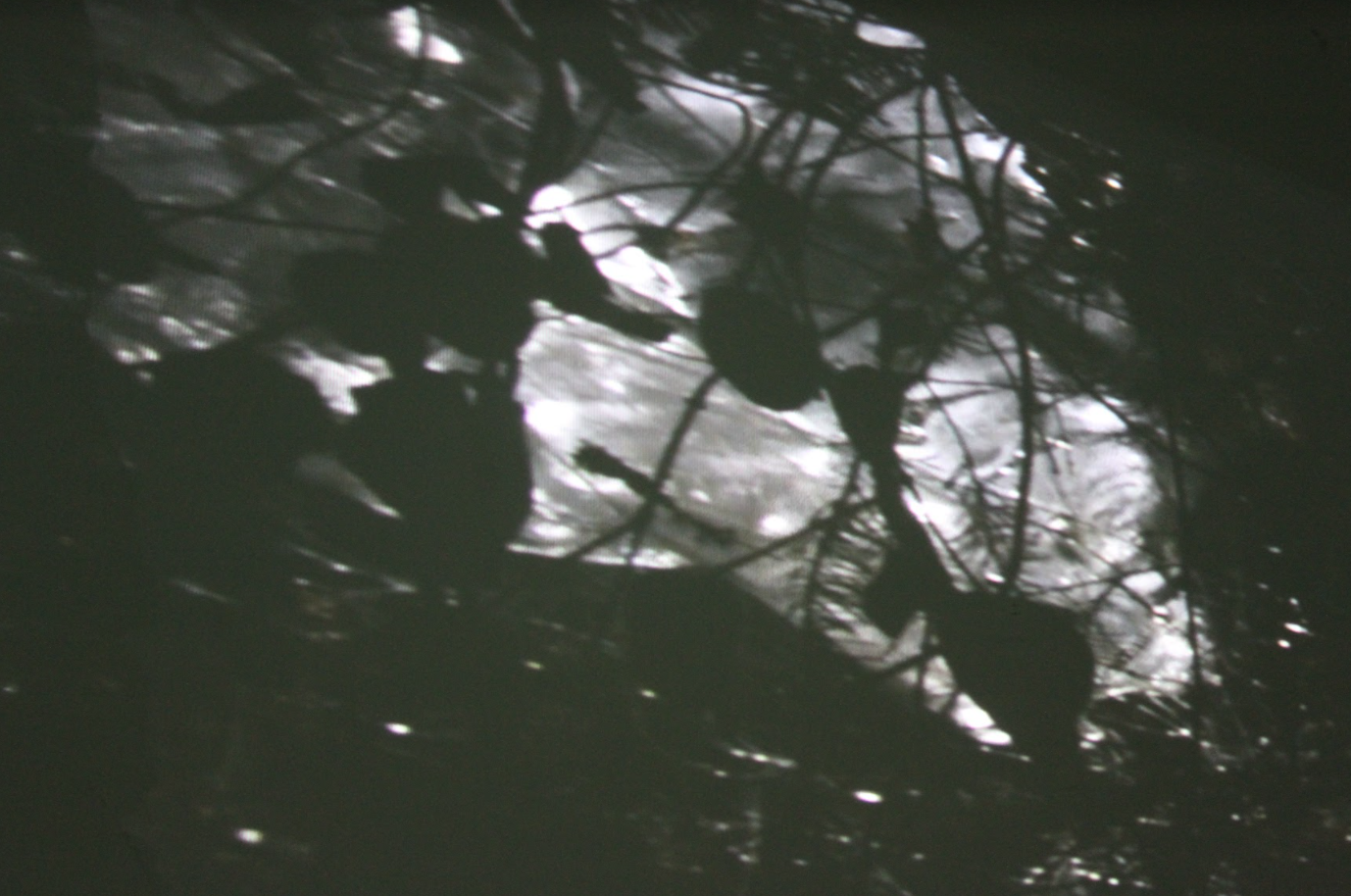 7 min 22 sec on loop
My dear friend Brittany J. Camacho and I came together across space and time once again at Flux Factory. We have collaborated over the past five years as movers, thinkers, and friends.
"We found ourselves at Flux Factory this year through Nobody's Fashion Week and where will I be buried*?
It feels so generative that we've ended up at Flux Factory together. We want to revel in the opportunity to give deeper insight into ourselves, our shared practices, and what's led us to share this artistic moment.
Through interrogating our practices of creativity and care across space and time–our throughlines and convergences–we hope to demonstrate vulnerability and dream new worlds in live conversation.
All proceeds for this event will be donated to support Black life and futurity."
---